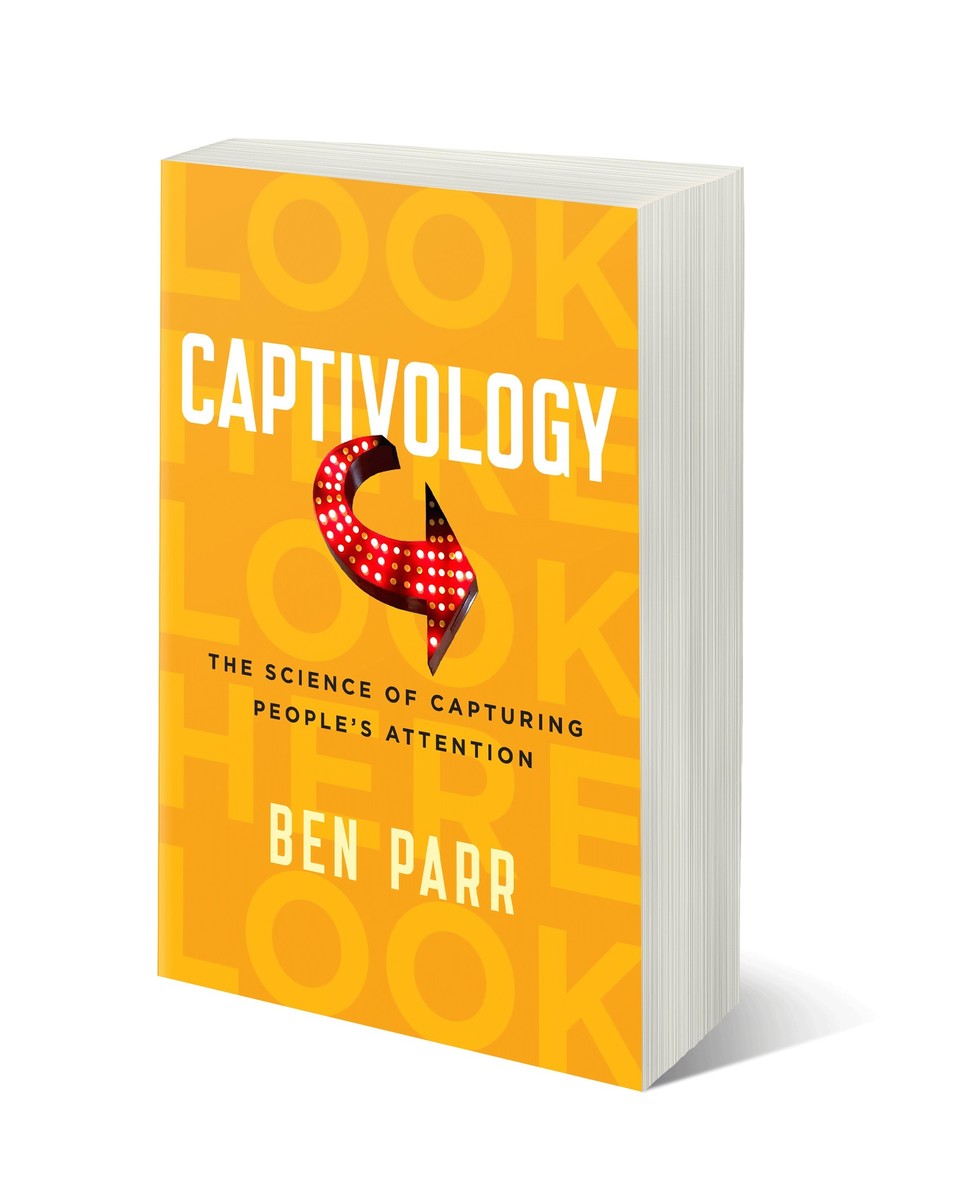 Captivology for Paperback: Now Available!
Published 07 January 2015
Captivology for paperback, hardcover, and audiobook is available from all major retailers:


In Captivology, Ben Parr shares the secrets to getting the right attention for your idea and cause.
The former editor of Mashable and cofounder of DominateFund examines the psychological phenomena that captivate our attention—and how we can leverage them to draw and retain attention for our ideas, work, companies, and more. Whether you're an artist or a salesperson, a teacher or an engineer, a marketer or a parent—putting the spotlight on your ideas, insights, projects and products requires a deep understanding of the science of attention.
In Captivology, award-winning journalist and entrepreneur Ben Parr explains how and why the mind pays attention to some events or people—and not others—and presents seven captivation triggers—techniques guaranteed to help you capture and retain the attention of friends, colleagues, customers, fans, and even strangers.
Parr combines the latest research on attention with interviews with more than fifty scientists and visionaries—Facebook's Sheryl Sandberg, film director Steven Soderbergh, LinkedIn CEO Jeff Weiner, magician Jon Armstrong, New York Times bestselling author Susan Cain, Nintendo's Shigeru Miyamoto, founder of Reddit Alexis Ohanian, and more—who have successfully brought their ideas, projects, companies, and products to the forefront of cultural consciousness. The result is an insightful and practical book that will change how you assign jobs to your kids or staff, craft a multi-million dollar ad campaign, deliver your next presentation, attract users to your product, or convince the world to support your cause.

About the Author:

Ben Parr is the cofounder and managing partner of DominateFund, a strategic venture capital firm that invests in and accelerates the growth of early-stage companies through its expertise in attention, branding, press, marketing, customer and user acquisition, virality, and celebrity partnerships. He is also a columnist for Inc. and a regular contributor at CNBC.
Previously, Parr was a columnist and commentator for CNET and, before that, was co-editor and editor-at-large of Mashable, where he wrote more than 2,400 articles on social media and technology and helped manage Mashable's growing editorial team.
Forbes named Parr one of its 30 Under 30, and his work has been featured in a variety of media, including CNN, Fox News, The Wall Street Journal, NPR, and the New York Times. He lives in San Francisco, although he remains a die-hard fan of his hometown Chicago Bears.

Videos on Captivology:
Ben Parr sits down with the Grand Illusionist, David Copperfield, to discuss methods on deftly captivating your audience.